Main content starts here, tab to start navigating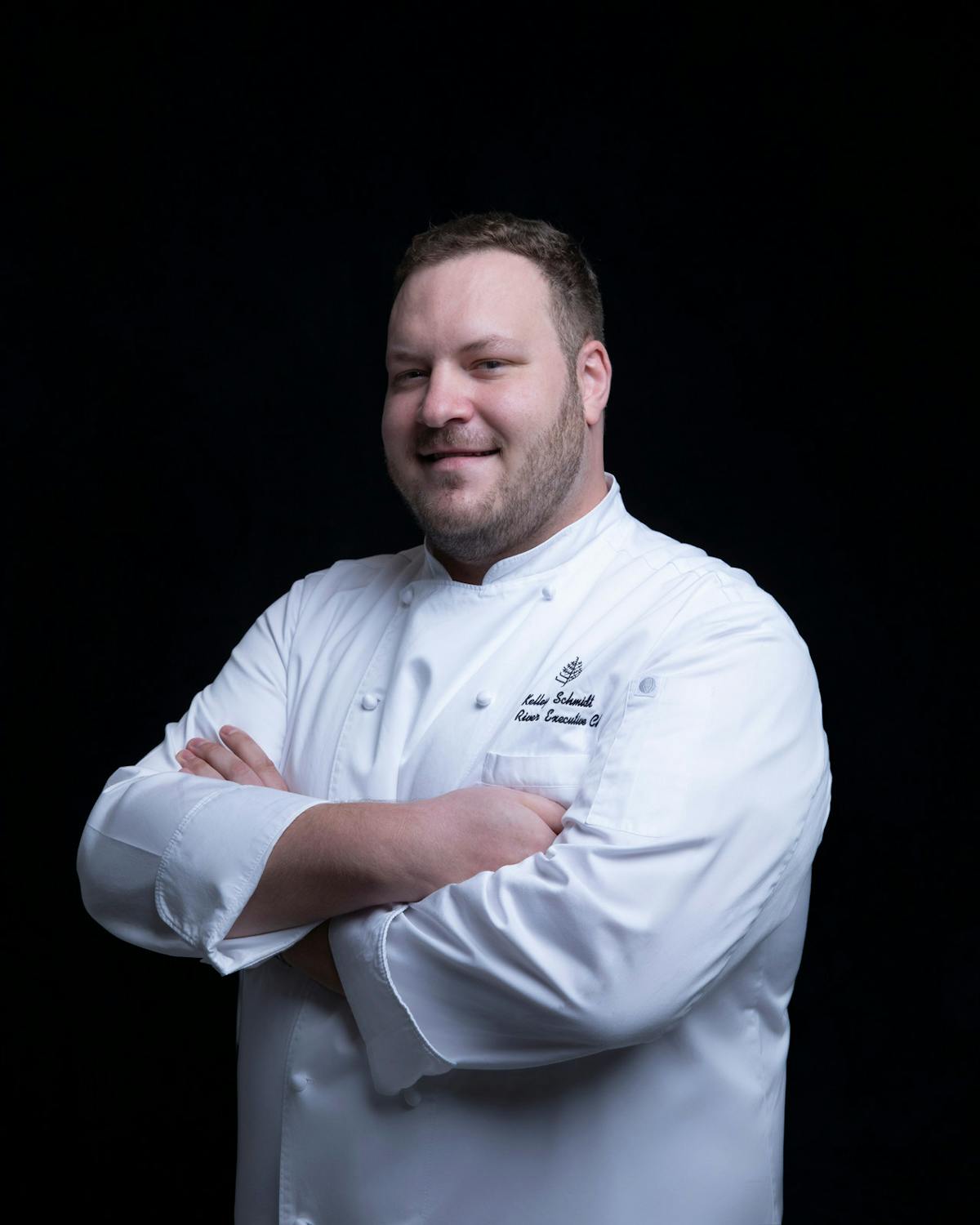 Kelley Schmidt
Restaurant Executive Chef
"The opportunity to work in New Orleans is an absolute dream come true - some of the greatest chefs and most incredible cuisine have roots here. I'm honored to work with Chef Shaya in showcasing spirited takes on the classic dishes, and creating a fun and memorable dining experience at Miss River."
Four Seasons Tenure
Since 2006
First Four Seasons Assignment: Cook 3, Four Seasons Resort Scottsdale at Troon North
Employment History
Four Seasons Hotel One Dalton Street, Boston; Four Seasons Resort Oahu; Four Seasons Hotel Denver; Four Seasons Resort and Club Dallas at Las Colinas; Four Seasons Resort Scottsdale at Troon North
Birthplace
Mandan, North Dakota, USA
Education
Associate of Culinary Arts, Scottsdale Culinary Institute (Le Cordon Bleu)
Languages
English
Growing up on the rolling plains of North Dakota, Chef Kelley Schmidt was inspired as a child by the lavish feasts his grandmother would cook for family celebrations and holidays. Inspired by famed New Orleans chefs Emeril Lagasse and Paul Prudhomme, Schmidt set off to search out his hunger for all things delicious (and to avoid the bitterly cold winters) by attending culinary school at Le Cordon Bleu at the Scottsdale Culinary Institute in Arizona. While in culinary school, Chef Schmidt joined Four Seasons Resort Scottsdale as a cook, where he gained first-hand experience in the kitchen, only furthering his passion.
With an adventurous spirit, partly credited to the writings of Anthony Bourdain, he then continued his career at Four Seasons Resort and Club Dallas at Las Colinas, before joining the preopening team of Four Seasons Hotel Denver, where among numerous accomplishments, he launched the popular EDGE steakhouse in 2010. In 2016, Schmidt was called by the Aloha spirit to open Four Seasons Resort Oahu, where, as sous chef tournant, he assisted in the opening and operation of each of its dining. In late 2017 he helped lead the opening of Mina's Fish House, with the Mina Restaurant Group. Chef Schmidt joined the opening team at Four Seasons Hotel One Dalton Street, Boston in 2019, where later, as senior sous chef, he led the culinary team and all food and beverage operations.
"I love being in the kitchen with my team – feeling the energy, smelling the ingredients coming together, and hearing the sizzle of the pans…it's truly invigorating," says Chef Schmidt.
Chef Kelley Schmidt moved to New Orleans in 2021, in preparation of opening Miss River, the much-anticipated restaurant by Alon Shaya, celebrating spirited takes on classic Louisiana cuisine.
While not in the kitchen, Chef Schmidt enjoys exploring winding country roads via motorcycle with his wife Ashley, always searching for something delicious.